As Christians, we are blessed with the community of a church family at New Beginnings Fellowship Baptist Church. Fellowship with accountable friends brings us where we need to be, helps us in times of need and guides us to our next step. A church that preaches the Gospel and portrays the Glory of God will illuminate a path for those who are seeking Him. Our responsibility as Christ-followers is to align ourselves with Christ and take the hand of others, brushing them off as they stumble and pointing them in the direction of Christ.
Our church considers the following service projects, outreach opportunities, church meal and gatherings, and holiday worship services as ministry opportunities to our church and our community.
Check out the upcoming events below ​and prayerfully consider getting involved!
​​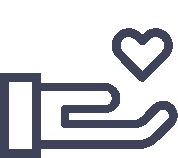 A GREAT COMMITMENT TO THE GREAT COMMANDMENT AND THE GREAT COMMISSION WILL GROW A GREAT CHURCH.